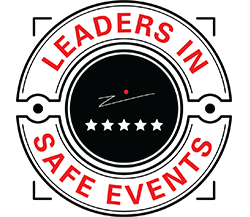 The Boutique Event Venue that changed the idea of elegance and luxury in 1999 is doing it all over again with an entirely new, captivating and modern design in 2020! Bellagio Boutique Event Venue is redefining todays ultimate wedding destination for todays couples that are looking for a cutting-edge, exciting and fresh event venue.
SERVICES OFFERED
When it comes to weddings, Bellagio Boutique Event Venue provides a splendid space, but it also offers a variety of features that complete the experience. A get-ready suite can be made available for the wedding party to make use of, adding to the convenience ahead of the big moment. An event planning service is also part of the package for those who book this property. These experts enjoy marrying free thinking with a detail-oriented approach to bring each client's vision to life with panache and poise. Couples can also enjoy the benefit of being directed towards suitable names and companies who can add further personality to the surroundings. Culinary delights and bar service combine to create an even more attractive venue experience that is overflowing with flavour, quality service, and exquisite ornamentation.
FACILITIES & CAPACITY
Belllagio's upgrades include innovative sound and lighting, brand new audio-visual built in to captivate, entrench and inspire guests, modern upgrades that give the entire venue a fresh new look. Bellagio is a Single Use Facility without partition walls or shared spaces giving you and your guests exclusive, uninterrupted focus, and attention. The Chef, Management and Staff are focussed on one event making your experience 5-stars, every time.
ONE SPACE. ONE FOCUS. ONE EVENT.
Come and experience the difference.
CALL TODAY TO BOOK YOUR NEXT SOCIAL
CORPORATE or PRIVATE EVENT!