The King of recreational events in Canada
Published: Jun 5, 2016 - Posted by: ...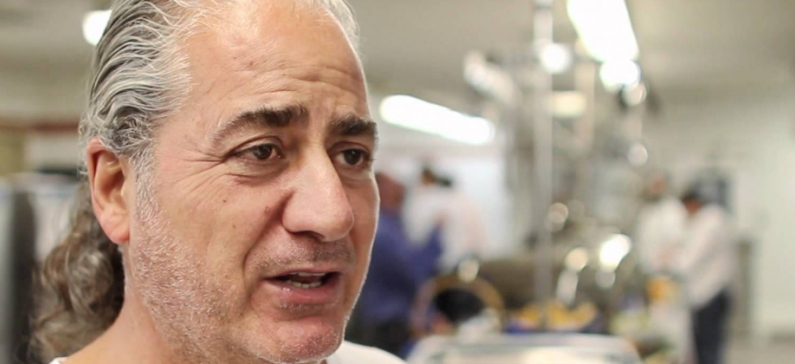 Peter Eliopoulos is the founder of the company "By Peter and Paul's", based in Canada. It is a company dealing with catering, gift baskets and event management, with an annual turnover of 25 million dollars, having planned tens of thousands of parties and company events.
Eliopoulos emmigrated from Greece to Canada along with his family at the age of 12. He comes from the city of Sparta, Lakonia, and as a child he worked in his uncle's restaurant.
After completing a business seminar in Seneca College, he met his future wife, Anna, with whom they have three daughters, Katerina, Angela and Nicole.
Along with his wife, he was able to buy his first shop, "Paul's Fine Foods" bakery, which later on renamed to "Peter and Paul's", turning it step-by-step into a multi-use facility for recreational purposes.
Under the name of "By Peter and Paul's" lie thirteen multi use facilities, recreation centers, gift shops, "Table Talk" catering, "S4 Show Solutions" which gives creative ideas on amusement, decoration services and event management, and "Engine 8 Media", which deals with advertising services and company strategy.
The most recent creation of the company (August 2015) is Universal Event Space, which is actually an impressive 85,000 sq. ft facility designed to accommodate over 2000 guests in six versatile function rooms, two outdoor patios and features state of the art technology. Its budget was about 32 million dollars, and according to Eliopoulos "it's going to be the best multi-use hospitality facility across Canada, if not in the whole wide world. It's only natural that Eliopoulos is particularly proud for this last creation. In 2015 he receive the award for Best Company in the field of Hospitality by the Vaughan Chamber of Commerce, in Canada.
"We find out what kind of person you are, what kind of party you want to have, what kind of guests are coming to the party, everything that we need to know about the party, and then we package it up properly to make sure that you and your guests will have the best party. The market is very competitive out there, and for more than 30 years our philosophy as a company is what we kept us together. Good foods, good services, is what keeps us to the top. All these helped our company…I look forward to 40, even 50 years of our existence as a company. I feel strong, and in the future we expect exciting things", says Eliopoulos at a past interview.
http://www.ellines.com/en/achievements/25834-the-king-of-recreational-events-in-canada/